and Andrea Gianulis '25
This January, our themes are remembrance of the Holocaust and self help books. 
Holocaust Remembrance
On January 27, the day that Auschwitz was liberated by the Red Army, we celebrate Holocaust Remembrance Day. Throughout most of January, people around the world commemorate the victims of the horrific genocide committed by Nazi Germany. For our Off the Shelf reccomendations, we decided to honor the nearly 6 million Jews who died, by reccommending books which bring to light the horrors of the Holocaust. 
The Book Thief– Marcus Zusak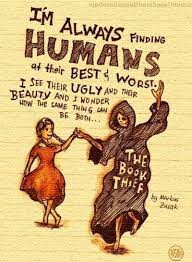 The Book Thief, by Marcus Zusak, is a story narrated by Death himself about a young girl named Liesel Meminger who grows up during the Holocaust. The story begins with Death describing, retrospectively, how he has seen Liesel 3 times: on a train, at a plane crash, and after a bombing. He associates the colors white, red, and black with these encounters, which are the colors of the Nazi flag. Then, death jumps into Liesel's life story, beginning the narration as Liesel is on a train with her mother and brother to meet her new adoptive parents. Since Liesel's family is very poor, her mother decides to give away her children to other caretakers.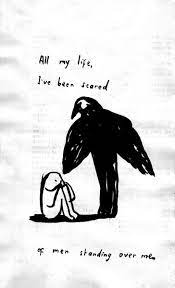 Liesel does not know how to read, but when Liesel finds herself at a graveyard after a traumatic event, she steals a book from one of the gravediggers. Liesel learns how to read, occasionally stealing books, and learns how to fit into her new town in Germany building a relationship with her foster parents. Liesel makes friends, finds a part time job, and goes to school, but in the background Hitler's expansion of power slowly creeps into the story. People in Liesel's town can no longer afford certain things, Liesel witnesses a book burning, Liesel's friends join the Hitler Youth Movement, and eventually, Liesel's father takes in a Jewish refugee named Max. The rest of the book explores Liesel's coming of age, the relationship between Liesel and Max, and Liesel's experience growing up in Nazi Germany. This story has been lauded as one of the most life-changing books of all time.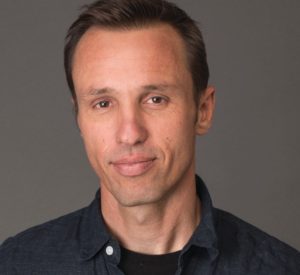 About The Author: Marcus Zusak is an award-winning Australian-German-Austrian author. While Zusak was born to immigrant parents who could neither read nor write, they encouraged him to get a good education. He developed a love for reading and writing and wrote his first novel – the first in a trilogy – The Underdog  in 1999 at the age of 24. After the trilogy, Zusak wrote The Book Thief which was a huge success. He has received many awards  including the Michael L. Printz Honor, the Kathleen Mitchell Award and The Book Thief was named a Best Book by the School Library Journal.
Code Name Verity– Elizabeth Wein
Elizabeth Wein's historical fiction novel, Code Name Verity, is set in 1940s Nazi-occupied France, and it tells the story of two best friends: a British spy Julie, whose code name is Verity, and Maddie, the pilot who flies Verity to
her mission. When their spy plane crashes in a small town, Julie is captured by Nazi troops and forced to either confess British war intelligence or suffer a violent and drawn-out execution. She chooses to write the confession in the form of a story, in which she also details her friendship with Maddie and what happened during the plane crash. Struggling to stay alive in Nazi prison, where she faces daily torture, Verity uses the journal to examine her views on friendship, courage, failure, and survival, which are core themes of the book. 
About the Author: Elizabeth Wein was born in New York City, moved to England as a toddler, and then
moved to Jamaica a couple years later. She loved to read and write as a child, and eventually attended Yale University for her undergraduate degree. She then attended the University of Pennsylvania to earn a PhD in Folklore, and after she graduated moved to Scotland, where she permanently resides. Elizabeth Wein has written 12 books, and also developed a love for flying small planes. This knowledge of piloting helped her to write Code Name Verity, which heavily features plane-related jargon.
Self Help Novels
During January, not only do we celebrate Holocaust Rememberence, but we also celebrate the New Year. In the New Year, we often start off with strong resolutions and goals for ourselves, but soon abandon them, reverting back to our old habits. To try and combat such temptations, we chose two books to hopefully inspire and motivate you.  Whether you would like to eat healthier, get better grades, or just gain more confidence in yourself, these books will help you with your journey through the New Year.
The Mountain Is You: Transforming Self-Sabotage Into Self-Mastery– Brianna Weist
Have you ever felt as if you were not good enough to do or complete something? This is called self-sabotage. The Mountain Is You is a book about self-sabotage, its cause, and how to overcome it. As high school students, we go through lots of tough moments where we find ourselves overwhelmed and often question ourselves and our ability to accomplish things. Whether it's second guessing yourself or being scared to make a mistake, all of this is a big blow to self-esteem and confidence. This is because the most difficult obstacle in our lives is ourselves. The Mountain Is You will help you gain confidence in who you are through reflection and positive affirmation. 
101 Essays That Will Change The Way You Think- Brianna Weist
A lot like the last book, 101 Essays that will Change the Way You Think also talks about self reflection. In comparison to her other book, The Mountain is You, Brianna Wiest focuses on how you should pursue purpose over passion. She goes into depth about how as humans, we tend to get blinded by our passions so much that we lose all form of rationality. Wiest also talks about how negative thinking is ok, and sometimes, it's better to be the devil's advocate. While it might sound off-putting and more negative than inspirational, this book will certainly change your perception of everything.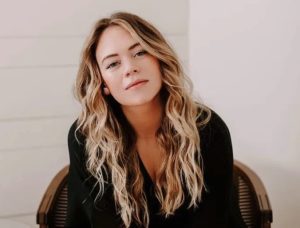 About the author: Brianna Wiest is an American author and poet. She is most known for her inspirational and motivational books to help her readers with self improvement. Along with her books, Wiest is also a Co-editor for Thought Catalog. Her books 101 Essay That Will Change The Way You Think, and The Mountain is You have both been named #1 international bestselling book. According to her official website, briannawiest.com, she is currently working on her second poetry collection entitled Ceremony and planning on releasing it in early 2022.
Share Your Thoughts:
To all the readers in the Upper School, we would love to hear your thoughts about the books we have recommended. Whether you read the book before we recommended it in this article, or you read the book to participate in the book club, we want our readers to feel included in the process. Fill out this google form for a chance for your feedback to be included in next month's article!
https://forms.gle/ickHb3hsufaerNWr5