and Andrea Gianulis '25
November is the perfect month for fall weather reading.
This November, Off the Shelf editors have curated four books for the Upper School to read. First, let's hear the feedback you all gave us for our October recommendations last month.
"Lucky Broken Girl was definitely my favorite book because it gave me an interesting perspective."
"I thought that the books this month were AMAZING!! I loved the plot twists, character development, and I really felt as if I were in their universe."
"I was surprised that Alba ended up leading a life so different from Esteban's in The House of the Spirits."
"I love Christine and Raoul together, and I like seeing them overcome the Phantom's meddling. I HATE the Phantom since he controls Christine obsessively, but I understand his insecurity and fear that his one true love doesn't love him back."
Here are our November recommendations:
This November, our themes are focused on Indigenous Americans and the fall season. 
Indigenous American Stories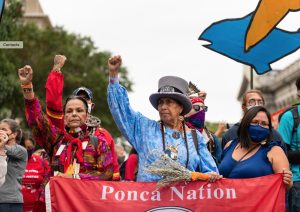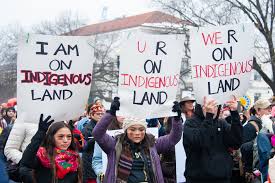 This November, instead of celebrating the traditional Thanksgiving narrative, which includes European settlers conquering North America, Off the Shelf is focusing on Indigenous American peoples and their stories, which have been tragically overlooked for generations. We have chosen two books, There There and House of Purple Cedar, which are written by American Indian authors, and depict aspects of their culture. 
There There- Tommy Orange
Tommy Orange's There There is a novel about 12  characters from Cheyenne, Arapaho, and Lakota tribes, who are all traveling to a Powwow in Oakland.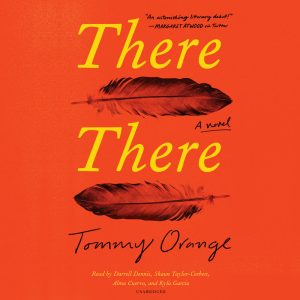 Although they appear to be completely different from each other, Orange slowly reveals how their lives intersect throughout the book. The novel explores struggles facing several characters in the book, such as substance abuse, alcoholism, living with deformities, the pressure to conform, and depression –  most of which are born out of long endured systemic oppression.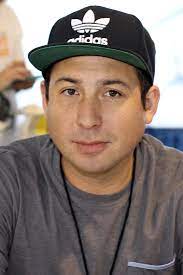 About The Author: Tommy Orange was born on January 19, 1982 in Oakland, California. As a young boy, Orange wasn't very interested in reading, spending most of his time playing sports. He even played roller hockey at the national level until he was 24. Orange attended community college and earned his bachelor's degree in audio engineering. After graduating, he attended the Institution of American Indian Arts and received a Masters of Fine Arts. During his time in college, he worked in a small bookstore where he developed his love of reading and writing stories. He was inspired to write There There while working on a project for the book store that caused him to hear disturbing and tragic stories about Indigenous Americans who suffered because of European colonialism and its present day repercussions. 
House of Purple Cedar – Tim Tingle

House of Purple Cedar, written by Tim Tingle in 2014, is a narrative of the life of a Choctaw girl named Rose Goode. The story begins with Rose as an old woman telling us the story of how her boarding school, which was in the town of Scullyville in pre-statehood Oklahoma and populated by young Choctaw girls, was set on fire, killing 20 people. This incident sets the tone for the rest of the novel, which deals with the interesting, sometimes horrifyingly violent, interactions between the land-hungry Nahullo, or white settlers, and Rose's tribe. The tale demonstrates the forgiveness and humanity of the Choctaw people, who learn to live with losing power in the town they have lived in for ages. Still, this novel is not just about the Choctaw people- it is about Rose's coming of age. We watch Rose deal with losing family members, growing older, and coping with the lasting trauma from the arson incident at her school. This book describes the relevant themes of loss, racism, good v.s. evil, and human greed – and we think everyone should read it. 
About the author: Tim Tingle was born on November 24, 1948 in Houston, Texas, and is an active member of the Oklahoma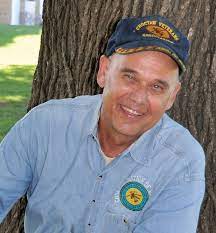 Choctaw tribe. When he was younger, his family would share stories and tales of their heritage and the struggles that Native Americans faced. Tingle attended the University of Oklahoma and the University of Texas, graduating with a Bachelor's and Master's Degree in English. While in school, Tingle spent a lot of time reading and writing, and this is when he started to record stories he had heard from his family. His writings and books have won countless awards and recognitions including many American Indian Youth Literature Awards and the Arrell Gibson Lifetime Achievement Award.
Fall Season!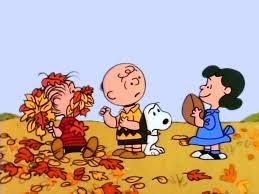 The fall season is one that many in Miami overlook, as it seems that our weather patterns skip over it as well. Most of us have rarely encountered scenic warm-toned leaves and chilly November breezes, except for in movies and T.V. shows (shout out to "It's the Great Pumpkin, Charlie Brown"). This fall, we wanted to give everyone an opportunity to at least pretend we are in the midst of autumn weather by recommending two scenic fall books: The Secret History and Rebecca.
The Secret History- Donna Tartt
The Secret History, by Donna Tartt, is a modern classic and has been lauded by critics for its elements of mystery and critiques of excessive immersion in
academics. The story begins from the point of view of an older Richard Papen, who vaguely describes his part in the group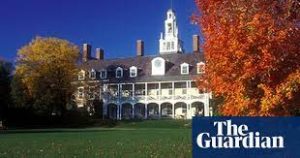 murder of his friend, Bunny Corcoran. Tartt shocks readers with this detail, and then quickly backtracks, having Richard pivot to describing his humdrum childhood in California. Richard is so unhappy with his mundane life going to college in California that he applies to a beautiful college in Vermont, transferring there a few weeks after the school year begins. He is unsure which subjects he wants to study in college, but when he arrives, he meets a charismatic Greek classics professor and his group of eccentric, yet alluring students, which include Camilla and Charles Macaulay, Henry Winter, Francis Abernathy, and Bunny Corcoran. Richard obsesses over befriending these scholars, and eventually joins their exclusive Greek classics major of 5 people. Struggling to fit in with his wealthier, smarter, and more interesting classmates, Richard reinvents every aspect of himself to please his friends and their charismatic professor, Julian. After his integration into the group, Richard slowly learns more about what his classmates are hiding and reveals the circumstances that led up to Bunny's fateful murder. Besides the engaging plot, the book also features beautiful descriptions of fall in the fictional Hampden College and in Francis's country home in Vermont.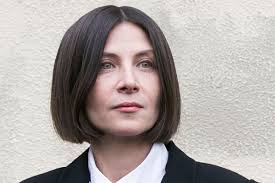 About the Author: Donna Tartt was born on December 23, 1963 in Greenwood, Mississippi. Her father was a politician and her mother was a secretary. Tartt's parents were avid readers which influenced her love of reading and writing. Tartt wrote her first poem when she was five years old and when she was thirteen, her sonnet was published in The Mississippi Review. Her passion for reading continued through college as she attended The University of Mississippi. There, Tartt's talent was discovered by a famous writer, Willie Morris, who called her a genius. He took her under his wing and recommended that she transfer to Bennington College, where she focused on writing. After graduating in 1986, Tartt published her first novel, The Secret History. She went on to win many awards and recognitions for her other novels, including The Pulitzer Prize for Fiction and The Andrew Carnegie Medal for Excellence in Fiction.
Rebecca- Daphne DuMaurier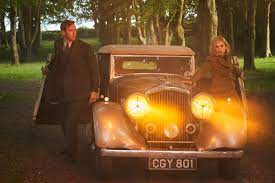 Rebecca, by Daphne du Maurier, is a story of a young and naive girl who accepts the sudden marriage proposal of an older widower, Maximilian de Winter. Delighted to escape her boring life as an orphaned lady's maid to an older woman, she moves into her husband's foreboding mansion at Manderley. As she meets new members of the town and gets to know her new husband more, the young wife cannot help but notice how she is constantly compared to Maximilian's late wife, Rebecca. The new Mrs. de Winter, convinced that her husband is still in love with Rebecca, becomes obsessed with proving her superiority to his mysterious past wife, allowing Rebecca's ghost to influence her every action. The book explores the implications of making assumptions, the narrator's loss of naiveté, and the emotional power that characters hold over each other. It also is a gothic novel, meaning that the scenery at Manderley is very gloomy and mysterious, which is perfect for fall.
About the Author: Daphne du Maurier was born into a long legacy of creative minds, growing up with actresses, stage managers, writers, and artists. She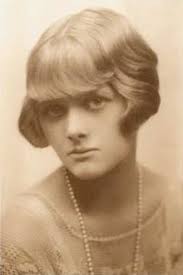 was brought up in a wealthy household during the early 20th century, and began writing books in solitude at her family manor. Later in life, she married a military man named Frederick Browning and moved to Menabilly Manor, the house which inspired the estate at Manderley in Rebecca. She spent hours writing in a hut on the grounds of the manor with  a beautiful view of the ocean. Du Maurier became the breadwinner of her family through her writing, and lived a comfortable life, with nannies and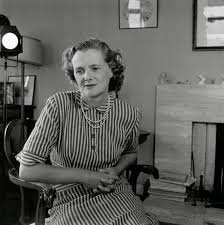 housekeeping staff to look after her children and the manor. She continued writing until her death in 1989. 
Share Your Thoughts:
To all the readers in the Upper School, we would love to hear your thoughts about the books we have recommended. Whether you read the book before we recommended it in this article, or you read the book to participate in the book club, we want our readers to feel included in the process. Fill out this google form for a chance for your feedback to be included in next month's article!