This February, Off the Shelf editors are recommending Valentine's Day and Black History Month themed books. 
Valentines Day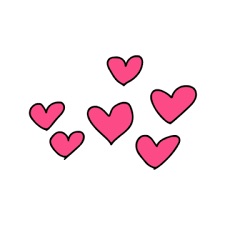 On February 14th, we celebrate Valentine's Day by giving candy, flowers, cards, or other gifts to loved ones. Since February is usually seen as a month of romance, we are recommending two romance novels.
First Love– Ivan Turnegev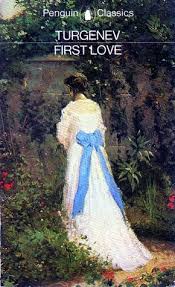 First Love, by Ivan Turgenev, is a short novella about a young man's first relationship. When 40-year old Vladimir Petrovich's friends are all sharing the stories of their first loves, Vladimir states that his story is more intense than all of theirs, and he begins telling the story of his encounter with a woman named Zinaïda. Vladimir first meets Zinaïda when he spends a summer in the Russian countryside at 16 years old. Zinaïda lives next door to him, and although she has many other young male suitors, Vladimir cannot help but fall in love with her as well. Although he is supposed to be studying for his college entrance exams, Vladimir becomes the newest of Zïnaida's devotees and does his best to win her favor. The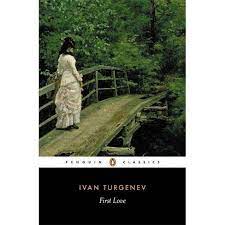 book examines the lengths that people will go to find love, the ways that people process betrayal, the effects of manipulation, and the experience of loss. It remains a popular and accessible classic even 162 years after its publication. Watch out for the shocking plot twist at the end!
About The Author: Ivan Turgenev was born to a noble family in a small province near Moscow. He attended the Universities of Berlin, St. Petersburg, and Moscow, and began writing soon after leaving college. He was friends with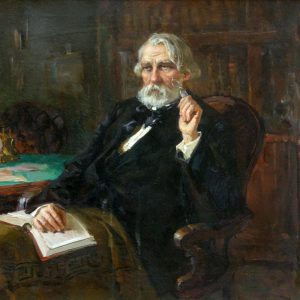 many great Russian writers, such as Dostoyevsky. Turgenev was arrested for the unorthodox views presented in his novels, but he continued to write while in jail and after he was released. After serving his sentence, he was exiled to Paris, where he died.

The House on Vesper Sands– Paraic O'Donnell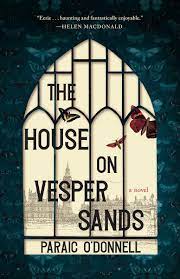 The House on Vesper Sands is a mystery novel set in Victorian London that also has a fun romance side-plot. It begins with the description of a seamstress who jumps off a building with a mysterious message sewn into her own skin. The London police department assigns the case to the methodical Inspector Cutter, who is accompanied by a Cambridge dropout named Gideon Bliss. They connect the suicide to various other incidents where young girls have gone missing without leaving any trace. It so happens that Gideon Bliss, when he first arrived in London from Cambridge, was present during one of these kidnappings and is in love with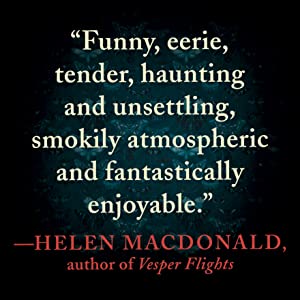 the girl who was kidnapped. Octavia Hillingdon, a witty journalist who wants to prove that she can write more than just gossip columns, also investigates the mystery alongside Gideon and Inspector Cutter. Time is running out as the characters race to solve the mystery and Gideon tries to rescue the girl he loves.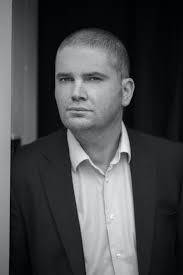 About the Author: Paraic O'Donnell grew up in and now lives in Ireland with his wife and children. He has a passion for writing, and is an avid gardener. O'Donnell has written one book before The House on Vesper Sands called The Maker of Swans, and it is also a mystery novel. In 2002, he was diagnosed with multiple sclerosis, and although he cannot garden anymore, he still gives advice on gardening blogs. 
Black History Month
In the United States, February is designated as a special month to honor the achievements and struggles of Black people in history. This is because both Frederick Douglas and Abraham Lincoln had birthdays in February. During this month we take time to celebrate important Black civil rights activists, industry leaders, scientists, politicians, and more. This February, we will be recommending historically important books from Black authors. 
Beloved – Toni Morrison
Beloved, by Toni Morrison, is a horror story about a previously-enslaved Black family living in Cincinnati that is haunted by a ghost. The story begins at the house on 124 Bluestone Road, where Sethe, a former slave, lives with her eighteen-year-old daughter, Denver. The narrator tells us that the house belongs to Baby Suggs, Sethe's mother in law who died eight years earlier, and that around that same time, Sethe's two sons, Howard and Buglar, ran away. They decided to run because they were scared of a ghost, which the family believes haunts the house. The rest of the book switches between revealing snippets of Sethe's traumatizing past as a slave, and describing how in the present, the ghost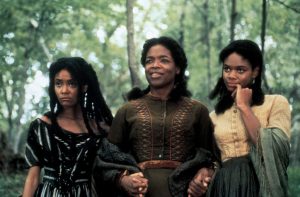 intervenes more and more in the lives of Sethe and Denver. The past and the present draw closer together as clues from the past begin to reveal who the ghost could be.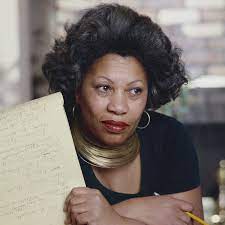 About the Author: Toni Morrison grew up in Lorain Ohio, and loved listening to stories and fables as a child. Morrison attended Howard University for her B.A., and went to Cornell for her M.A. She taught at various universities throughout her life, and wrote books and critical essays during her free time. Most of her writing deals with themes of Black culture and Black womanhood, examining racism in both the past and the present. Morrison won a Nobel Prize for Literature, and later won the Coretta Scott King Book Award. 
Letter From Birmingham Jail – Martin Luther King Jr.
In 1863, Martin Luther King Jr. was arrested during a nonviolent protest for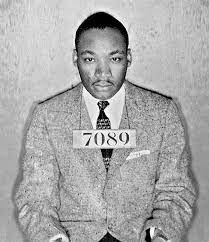 "loitering," among other trivial offenses. While he was in jail, a group of white clergymen wrote a criticism of his protests, calling King an "outsider" who should leave segregation laws to be debated in the courts. In response, King wrote a 35-page letter attacking the views of these men, first commenting that his time in jail had actually freed up time in his incredibly busy schedule to write such a long essay. In the letter, King explains that he and his protestors are genuinely attempting to fight injustice without bringing harm to anyone. He also explains how leaving the laws to the courts would allow segregation to continue, and only by
protesting could Black people bring racial injustice to the forefront. King also criticizes the moderates who support anti-segregation, but refuse to protest with him. He explains that although he and other protestors are often called extremists for their actions, he would rather be labeled as an extremist "for the cause of justice" than a neutral entity. King also condemns the members of the white Christian churches who support the status quo. He remarks that the church has turned into a "social club" instead of an impetus for change, as it used to be in biblical times. At the end of the letter, he urges readers to take action and help him to stop segregation.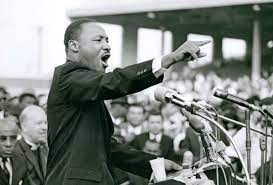 About the Author: Martin Luther King Jr. was born in Atlanta, Georgia, and attended Morehouse college at 15 years old to study medicine and law. Once he graduated from college, King became a minister and obtained a doctorate in systematic Theology from Boston University. King married Coretta Scott King, and they had 5 children together. After King and his family moved to Montgomery, Alabama, he became a central figure in the civil rights movement as a proponent of nonviolent protest. He organized the famous March on Washington, which culminated in a speech called "I Have a Dream," which played a role in the passage of the Civil Rights Act of 1964. He and his family were targeted by white supremacists throughout their lives, and Martin Luther King Jr. was assassinated by James Earl Ray in Memphis, Tennessee on April 4, 1968.
Share Your Thoughts:
To all the readers in the Upper School, we would love to hear your thoughts about the books we have recommended. Whether you read the book before we recommended it in this article, or you read the book to participate in the book club, we want our readers to feel included in the process. Fill out this google form for a chance for your feedback to be included in next month's article!