and Andrea Gianulis '25
This Christmas break, try reading a couple of seasonal classics and get into the Christmas spirit. Our themes are Christmas and winter weather. 
Winter Weather

With its snowflakes, ice skating rinks, and chilly breezes, the winter season is something that most of Miami's inhabitants have only experienced during trips or through books and movies. The book that we will be recommending this month, Anna Karenina, takes place against a backdrop of the Russian winter.
Anna Karenina– Leo Tolstoy
Anna Karenina, by Leo Tolstoy, is an overview of Russian life in the 1800s, and of the complicated relationships between the characters. Tolstoy focuses on the lives of the Oblonsky family, the Karenin family, and the Levin family. The Oblonskys – Stephen Oblonsky, Dolly Oblonskaya and their children, are torn apart by Stephen's adulterous behavior, and throughout the book they navigate the struggles of raising a family, dealing with declining finances, and participating in Russia's uncertain political climate.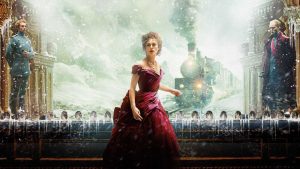 Anna Karenina, the wife of Alexander Karenin, finds herself in love with the younger military nobleman Alexei Vronsky, and must decide what to do about these potentially compromising feelings. Konstantin Levin, a friend of Stephen, is a farm owner who cleaves to traditional farming methods and social practices, and unlike his contemporaries, prefers county life. He also finds himself desperately in love with Kitty Shterbatskaya, Dolly Oblonskaya's teenage sister. Levin spends the book pondering both his own identity and the identity of Russia as a whole, as he navigates the problems in his life. 
Fun Fact: If you would like to watch a play about how Anna Karenina engaged Cuban immigrants in cigar factories, click on this link. https://www.theatregold.com/anna-in-the-tropics-nilo-cruz/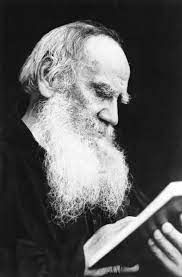 About The Author: Leo Tolstoy was born in 1828 on his family's estate, Yasnaya Polyana, in Russia. Tolstoy experienced heavy loss in his early life, with his parents and aunts dying when he was a child. Contrary to what one may expect, Tolstoy failed out of college and was forced to try his hand at farming at which he also failed.  Nevertheless, Tolstoy succeeded in keeping a journal, which he maintained for the remainder of his life and used as inspiration for his books. Tolstoy's older brother, Nikolai, visited him on the farm and convinced him to enroll in the military, where Tolstoy fought in the Crimean War. Tolstoy wrote 4 novels while in the military: Childhood and Boyhood, the autobiographical descriptions of his early life, The Cossacks, a description of daily life in the Russian army, and Sevastopol Tales, a story about a young soldier. When Tolstloy returned from the war, he used the revenue from his books to travel Europe, gambling away most of his money. He wrote Youth, another novel about his childhood, and was then forced to return to Russia when his money ran out. Back in Russia, Tolstoy began publishing a 12-issue journal named after his estate, Yasnaya Polyana. It was there that he married Sophia Andreyevna Tolstaya, and it is believed that Kitty and Levin's romantic relationship in Anna Karenina is based on their relationship. Tolstoy spent years working on his two most famous novels: War and Peace and Anna Karenina and then experienced a spiritual crisis and joined the Russian Orthodox Church. He soon left the Church, denouncing all organized religion as corrupt, and founded a publication called The Mediator, where he expressed his controversial religious theories. Tolstoy continued to write plays, novellas, essays, and other novels as he grew older, the most famous of which being The Death of Ivan Ilyich. Tolstoy died in 1910 as a result of an arduous pilgrimage across Russia that tired out the elderly novelist. 
Fun fact: Tolstoy's moral teachings contributed to Mahatma Gandhi and Martin Luther King Jr.'s ideas on nonviolence. 
Christmas Season
Christmas is the time of year when Christians celebrate the birth of Jesus Christ, often decorating evergreen trees with Christmas ornaments, baking and decorating gingerbread houses and Christmas cookies, and purchasing presents for family and friends. Many books set during Christmas time contain a moral lesson, as Jesus and his teachings are the reason why people celebrate this holiday. Christmas stories often include whimsical elements and center around gift giving, family time, and Christmas miracles. 
A Christmas Carol – Charles Dickens

Charles Dickens's A Christmas Carol is a story about an old, miserly business owner, Ebenezer Scrooge, who begins to realize that work may not be all there is to life. When the book starts, Scrooge refuses to attend his nephew's annual Christmas party, and asserts that the holiday only brings harm to society as it causes people to slack off. Then, Scrooge is visited by the ghost of his old business partner, Jacob Marley, who tells him that he is cursed to wander the earth in chains as punishment for his greed and unpleasantness in life. He warns Scrooge that if he does not stop being so negative about Christmas, he will end up in the same dire situation. Then, for the next three nights, three ghosts – the ghost of Christmas past, Christmas present, and Christmas yet to come, visit Scrooge to attempt to convince him of the importance of all of the things that make the Christmas season special: family, kindness, and generosity.

About the author: Charles Dickens was born on February 7, 1812 in Portsmouth, England.
Growing up, Dickens' father often had financial problems due to his frivolous and extravagant purchases and was eventually imprisoned for his indiscretions. His elder brother was then forced to drop out of school and work full-time in a factory to help support the family. These traumatic childhood experiences helped shape many of the stories Dickens wrote and the characters in them. Unfortunately, he died at 58 years old on June 9, 1870 due to a stroke. Dickens' legacy still lives on with his famous play Oliver Twist, and his books Great Expectations, A Christmas Carol, and David Copperfield.
The Nutcracker and the Mouse King– E.T.A. Hoffman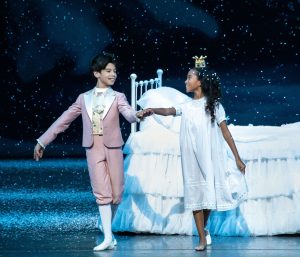 The Nutcracker and the Mouse King, by E.T.A. Hoffman, is the story of a girl named Marie who goes on a whimsical adventure into a fantasy world after receiving a toy nutcracker shaped like a soldier as a Christmas gift. On Christmas Eve, a young girl named Marie Stahlbaum and her little brother are given a mechanical castle from a family friend named Drosselmeyer who works as an inventor. Due to the repetitive motions of the castle, the children soon grow tired of it. Marie looks around, and a nutcracker that was painted and dressed like a toy soldier catches her eye. As Marie and her brother feed it nuts, the nutcracker's jaw breaks. Marie sets it aside so Drosselmeyer can fix it the following day. However, during that night, Marie witnesses a fight between her toys, led by the toy soldier, and mice, led by the Mouse King. This results in her finding out the origins of the magical nutcracker and attempting to help him defeat the Mouse King. 
About the Author: E.T.A. Hoffman was born in Germany on January 24, 1776. At 16 years old, he graduated from law school and began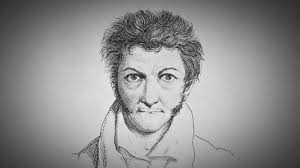 working. He was forced to leave this job after drawing unflattering caricatures of co-workers, and eventually became a conductor and theatre designer. He played music, composed music and operas, and wrote musical criticisms and stories for his local newspaper. Later in life, he returned to working in law, but devoted his free time to writing and discussing literature. Hoffman's fairy tale, The Nutcracker and the Mouse King, was adapted into the famous ballet by Tchaikovsky, and two of his other short stories were adapted into a ballet called Coppélia. 
The Enchanted Sonata– Heather Dixon-Wallwork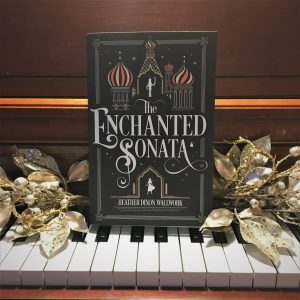 The Enchanted Sonata, by Heather Dixon-Wallwork, is a retelling of both the Nutcracker and the Pied Piper, which centers around a young piano player named Clara Stahlbaum. The book begins by describing how Clara, a teenager living with her mother in Germany, is practicing her piano in preparation for an important Christmas concert at the Conservatory, where she hopes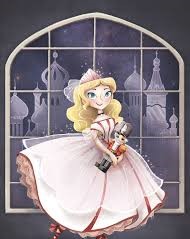 to impress the more established piano players. Clara dedicates herself to piano since she feels it connects her to her late father, who taught Clara how to play the piano and predicted that eventually Clara would be good enough to play at the Christmas concert. One night, Clara receives a gift of a toy nutcracker and a book about the nutcracker. That night, before Clara can perform at her concert, she is whisked away into the world of the nutcracker – with palaces, fairies, magic instruments, and giant, ugly rats. Clara musters her bravery and attempts to help the nutcracker and his friends fight against the evil sorcerer, who uses music as a weapon, and his cronies of evil rats. Along the way, Clara realizes that the life she had planned out in Germany may not be what she really wants.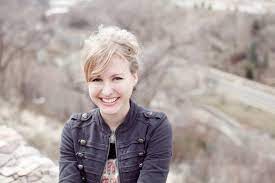 About the Author: Heather Dixon-Wallwork grew up in Utah with her 10 siblings, and earned a BFA in Animation from Brigham Young University. She now works in the animation industry as a story lead for Disney Interactive, and has worked on famous movies such as Monsters University, Moana, and Frozen. She writes novels as a side job – since writing books is not as lucrative as drawing or animating for larger companies. Her two books The Enchanted Sonata, Entwined and Illusionarium, are both very successful. Fun fact: Heather Dixon-Wallwork designed and drew the cover of The Enchanted Sonata!
Share Your Thoughts:
To all the readers in the Upper School, we would love to hear your thoughts about the books we have recommended. Whether you read the book before we recommended it in this article, or you read the book to participate in the book club, we want our readers to feel included in the process. Fill out this google form for a chance for your feedback to be included in next month's article!
https://forms.gle/ZG5mqBzaw4xnmBNC8