With the new school year starting again, we see familiar faces in the classrooms and hallway. However, there are a few fresh faces this school year, more specifically, among the teachers. Let's try our best to welcome them with open arms and hearts.
And the best way to do that is to get to know them and their stories!
Suping Chen
Mandarin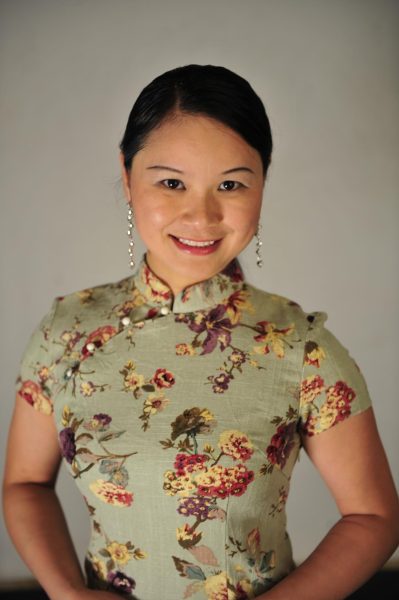 Born in China, Mrs. Chen came to the U.S. in 2002 when she first started teaching. Throughout her career, she has taught Mandarin and Chinese History to people of all ages–from elementary school children to college students.
Being a teacher is the achievement of a lifelong dream for Mrs. Chen. "I always wanted to teach ever since I was little because I am the oldest one out of my siblings, and I always helped them. I love to help other people. I'm happy to learn something," she said.
And, for her, Carrollton was the perfect place to pursue her passion.
"When I saw Carrollton for the first time, it was magical, like it was meant to be," she remembered. "I thought it was amazing, so I applied and luckily was hired."
Chen believes it is the people who make it special. "The people are so nice to each other and friendly. I really enjoyed the environment and the feeling. The feeling is like a dream come true."
This year, Chen will concentrate on helping her students adapt. "As a new teacher in this school, my goal is to settle down. It's a transition for both me and the students, since they had another teacher last year. I want to help them meet the requirements for this class and prepare for the next level so they don't feel lost."
Dr. Lucila Marazita-Espinosa
Physics and AP Physics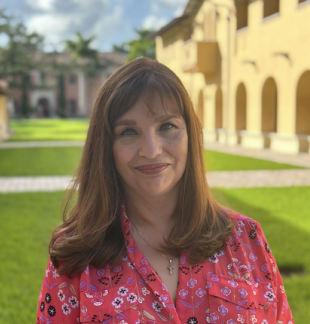 Dr. Espinosa is a seasoned instructor who has been teaching for nearly 30 years.
Originally from Ecuador, Dr. Espinosa moved to New Jersey when she was young. There, she studied at Rutgers University and earned her PhD in mechanical engineering. She then moved to Miami after deciding that she wanted to teach.
"The main reason I got into teaching was that I like teaching," she said. "I like to show people how to build things, and when I decided to have children, I wanted to spend more time with them. I thought the perfect balance would be to become a teacher, and I get to teach what I love."
After teaching for 19 years at Belen Jesuit, an all boys school, Dr. Espinosa was excited for a change.
When she found out about the position at Carrollton, she thought that "coming from an all-boys school to an all-girls school, which is like a 180-degree turn, would be awesome. And I had heard so many amazing things about this school from both family and friends."
Dr. Espinosa decided to visit the campus and, when she did, she thought "it was beautiful."
This year, Dr. Espinosa is excited to join the Carrollton Community and hopes to grow close to her colleagues and students.
The relationship with her students is what is most important. She believes that if she can transmit her passion to them, they will love learning. "The main thing that I want my students to get from class is that physics isn't that hard. It's just learning to read, interpret, and observe. It's learning how the world works, and I just want them to appreciate it as much as I do."
And when things get tough, Dr. Espinosa wants her students to know she is always there for them. "I'm very blessed to be here, and I just want my students to know that I'm always available for them and anything they need. My doors are always open."
Bridgeen O'Connell
History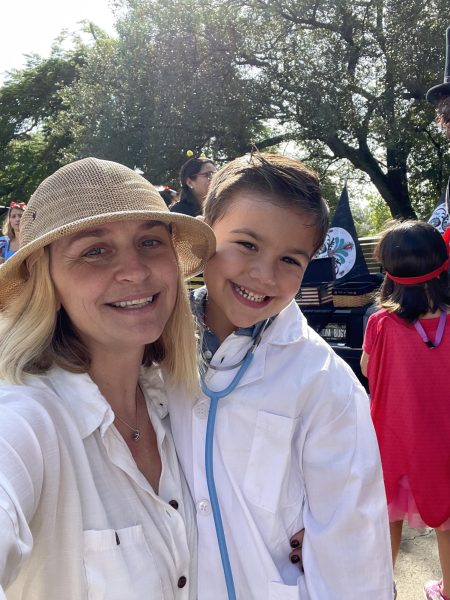 If you have spoken to Mrs. O'Connell this year, you may have guessed that she is from Ireland. But you may not know she's lived in Miami for 20 years and is no stranger to Carrollton. In fact, O'Connell taught history here over a decade ago and is excited to be back.
Even though O'Connell is an experienced teacher, she did not always know this was the career she wanted to pursue. "Initially, I wanted to become an archaeologist and travel, but I realized that I don't like camping," she said. Then she thought about how much she loved being a student and learning. One thing led to another as she considered her options. "I still wanted to have the summers off, and I love working with kids. I love teaching," she realized. "I think I'll be a teacher."
O'Connell started off her career as a personal tutor for an aspiring athlete. "Eventually, I was going to move to Thailand with her," she said. However, a desire to stay in Miami kept her in the United States, and in 2009, she joined the Carrollton family. "A friend told me about Carrollton so I decided to apply and the next day, Sister Seitz called me to let me know that I was hired," she said.
Now, as O'Connell looks back, she realizes that her appreciation for education stems in part from her childhood. Growing up in Northern Ireland during intense internal political turmoil, O'Connell learned from her parents that "nothing is impossible…I grew up with bombs, shootings, people dead in the street, and my parents always reinforced that education was the way out of that."
With education, O'Connell believes, comes hope. "I look back to see all that my siblings and I went through and overcame, and we've all done very well. We never give up, and we always set our minds with the advice of our parents that nothing's impossible and you do whatever you set your mind to."
Kathleen Rodick
Honors Biology and Chemistry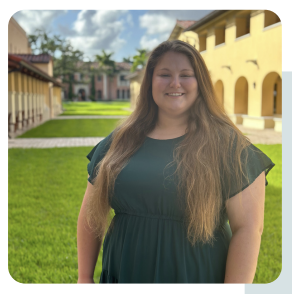 Ms. Rodick may be new to teaching this year, but she's no stranger to biology or to all-girls private schools.
Just a few months ago, she packed up her bags and moved to Miami from Alaska where she had been working on commercial fishing boats for four years. As a part of her job, she collected data for the federal government to help create sustainable fishing regulations.
But even though Alaska and Florida may seem like completely different places, Ms. Rodick feels at home at Carrollton as she too attended an all-girls private school in California. "I understood the culture of a Sacred Heart well, so I felt that it would be a good fit for me and I got really lucky," she said.
A piece of advice that Rodick gives to her students is to always ask questions. "My high school taught us to be very independent, to be very strong women, think for yourself, do things for yourself. However, there's no hurt in asking for help when you need it," she reflected. "Everybody in your community is there to truly help you. And I understand what it's like to be in high school. You feel like you're the only one struggling, but chances are you're not. So I really want to help the girls and encourage them to ask any questions."
Because this is her first year teaching, Rodick hopes to discover what kind of teacher she is and how to easily connect with her students.
"This is a new adventure and a new experience," she said. "I'm really happy to meet you girls. You all seem amazing. I can't wait to spend the year with you all."
Faye Galopin
French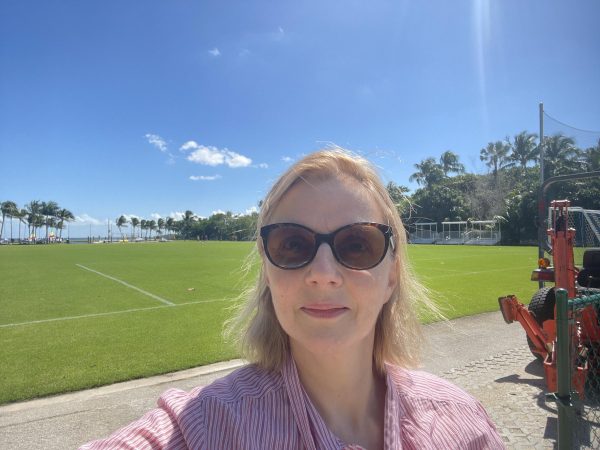 Born and raised in France, Mrs. Galopin brings a new look inside French culture to her 7th and 8th grade students.
Teaching has been a lifelong commitment for her. "I started teaching when I was 14 years old, actually," she said. "I was learning the violin and my teacher had younger students and they needed help to practice so he asked me if I could tutor them between lessons."
This experience made an impression on her.  "Teaching really stuck with me," she said.
Altogether, Ms. Galopin has been teaching for about 25 years.  "At some point, I stopped for a while because I had two young daughters and I wanted to spend some time with them."
But, she wasn't always a French teacher. Mrs. Galopin has had a passion for music since she was young, which led her to pursue a career in music. "I used to teach music and also music history."
Before coming to Carrollton, Mrs. Galopin taught in Cincinnati, Ohio; however, she felt she needed a change. "I was not majorly happy, but nothing terrible either. I saw there was a position here at Carrollton, and I've been in a Sacred Heart school before in Greenwich, Connecticut," she said. "When I saw it was a sister school, I thought it would be interesting because I really enjoyed my time in Greenwich."
A piece of advice that she hopes her students follow is "to be truthful to yourself and others. It might be more difficult at the moment, but telling the truth will save you more time and energy for yourself."
Galopin is eager to be part of the Carrollton community, where she has felt welcome since her arrival. "It feels so good to be here. I'm happy about my choice," she said. "You know, there is always a little unknown, but so far everyone has been extremely helpful and nice. It really feels like family and I really feel like I belong."