Leaders in poetry
"That to their own power, 

Every single woman is entitled. 

But it's how they empower others 

That makes women's voices so vital." 

–Amanda Gorman "We Rise"
According to Zippia, ⅔ of poets are women; ironic, right? Considering their literary works were blindly judged and lacked any sort of public support due to prejudice until the late 19th century, it's amazing that women are so well represented and continue to make progress in almost every aspect of the industry. 
In honor of National Poetry Month, I wanted to share some of the most influential women in poetry and how they laid the foundation for any woman who wishes to excel in a male-dominated profession.
Here are some internationally known female poets that I find exceptionally inspiring: 
Anne Bradstreet: (1612-1672)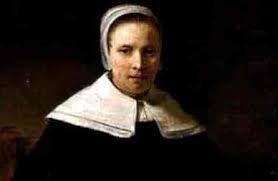 Bradstreet raised eight children and became one of the first poets to write English literature in the American colonies–imagine raising eight kids in a Puritan society and still having time to write successful poetry! 
The main themes of her poetry reflect the religious and social struggles she faced as a woman, as well as her dedication to the craft of writing. 
Overcoming the status quo in her restrictive Puritan society by having her own successful career, Bradstreet has inspired me and many others to overcome difficult obstacles and to not be afraid of taking risks. 
Phillis Wheatley: (c. 1753-1784)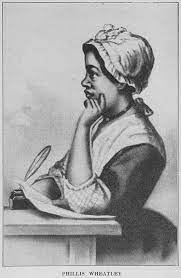 Sold into slavery at the age of seven, Wheatley became the first African American to publish a book of poetry. Her poems, which reflected religious and classical themes, played an important part of the abolitionist movement. 
Although Wheatley suffered from discrimination due to her race and gender with some even questioning her authorship, she persisted to become an inspiration for women of color and women all around the world. Even today, she  shows us that we can push the limits of society to pursue our dreams despite the challenges we face. 
Amanda Gorman: (1998-)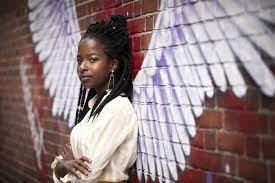 A 25-year-old poet from Los Angeles, Gorman has quickly become one of the most prevalent and influential poets of our generation.
Best known for the reading of her original poem, "The Hill we Climb," at President Joe Biden's inauguration, Gorman's primary topics of focus are race, feminism, inequality, and oppression. 
Gorman is an inspiration for young people and her words will continue to speak to future generations. Her endless contributions to the community and her willingness to speak out against societal ills with eloquence and poise motivate me to confront problems with calmness and respect.
Source: poetryfoundation.org