Candidate rundown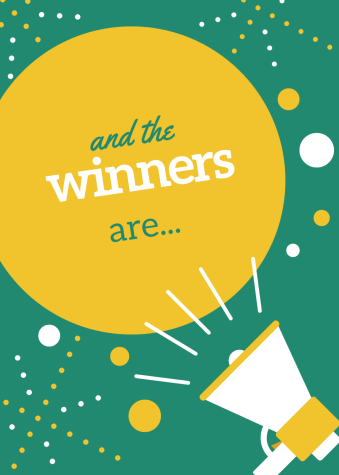 Update April 27, 2023:

Meet your 2023-2024 Congress Members!

President – Natalia Garcia – Hanna '24

Vice President – Miranda Erro '24

Secretary – Kaysi Crook '24

Club Coordinator – Cristina Rabassa '24
It's that time of year, Carrollton! 
Beautiful posters line the walls of our school, and stickers line the hems of our skirts. 
Congress elections are officially open! And we have the great luck of having spectacular candidates running for every position. 
Here's what you need to know about your future representatives: 
For president:
Mia Begera '24
"She won't go M.I.A. on ya."
Mia showed us her determination to make next year a great one, and told us she would make assemblies more fun, while unifying the school and all of the grades. During the Q&A she said she wanted to unify the school, and wanted to make it a "real sisterhood." She promised to promote school spirit by Vlogging everything in her beautifully skilled way, and finding a way to get people to school games. She told us how she was not shy to call you out by name if you were not showing school spirit. Mia's dedication promises she will run a tight ship, and will refuse to let us down. 
Nati Garcia-Hanna '24
"This is your chance to vote for a candidate that will represent YOU and bring YOUR ideas to life. Together we can make next year the best year!" – Nati Garcia-Hanna
Nati started her speech with a selfie, and ended it with a High School Musical Dance Show. She left the Upper School audience giggling and elated. In her heartfelt way, she told us how much she loved making us smile, to the point where embarrassing herself was worth it, and directed parts of her speech to each grade. She expressed how she would make assemblies fun, with dance parties, Valentine Bowls, and if her speech was anything to go by, this will surely be true. In the Q&A, Nati jumped at the chance to further develop her ideas about bringing disposable cameras to more school activities, and bringing more school spirit through fun, spontaneous moments. The animation she brought into the Convocation Center today was palpable, promising that with Nati, there won't be a single day that goes by without feeling her contagious excitement and invigorating school spirit. 
Isabel Suarez '24
"I will make your high school experience memorable." 
Isabel proved to be a strong presidential candidate, showing off both a sense of humor and solid, thought-out ideas. She suggested plans to unify the school, not just in classes, but as a community as a whole. One memorable idea she developed in the Q&A was a Big Sister-Little-Sister "Lock In," where all freshmen, sophomores, juniors and seniors would join in the wellness center and continue the sister-bonding activities from freshman year into sophomore and senior year. Isabel suggested a greater inclusion of the dance team in pep rallies, to "celebrate all sports," and bring up Carrollton school spirit in school games. Isabel's speech displayed her thoughtfulness and creativity in outlining her plans to highlight Carrollton's strengths in community, sisterhood, and organization. 
For vice president: 
Miranda Erro '24
"Promise that you'll never find another like M.E." – Miranda Erro 
In her speech, Miranda touched our hearts as she promised to devote her full effort to making our next year together memorable and exciting. She expressed her attachment to Carrollton traditions, her devotion to her faith, and the bond she feels with all of us. Miranda's unique ideas, such as having a time capsule for each grade and taking more pictures at prom, reflect her attachment to Carrollton's love and bonding and Miranda's kind affection for all students. And her slogan! Come on–who doesn't love a Taylor Swift reference? 
Alessandra Sanchez '24
"At the end of the day, after we have all graduated, gone to college, and pursued our dreams, when we look back at our high school years what all of us will have is our memories. By voting me for vice president, I can promise that those memories from the 2023-2024 school year will stand out from the rest." – Ale Sanchez
Ale is, as she put it, "overqualified" for the job. She has ample experience as a student leader, as she was vice president for the class of 2024. Ale is quick to think on her feet; for example, she shared with us how she saved our Field Day two years ago when it was threatened to be canceled. In her speech, Ale explained how her devotion to her responsibilities and her experience in leadership put her in an aptly suited position to be your congress president.
For secretary:
Ana Mari Bru '24
"Join the crew and VOTE FOR BRU!!!" 
Ana Mari left us feeling sentimental and confident in her ability as congress secretary as she told us about her crazy family and how being the youngest of five prepared her to be organized, independent, and self-sufficient–and to always have the perfect planner. She seemed prepared during the Q&A, ready to share her great ideas to unify the school, and to express her excitement to tackle any challenges she might face as secretary. Ana's charm and determination show promise and the potential to be a great congress Secretary.
Kaysi Crook '24
"Vote Crook or get robbed :)" 
Kaysi sent a beautifully designed email imitating the kinds of sneak peaks we could expect from her as our congress secretary, including but not limited to exciting assembly activities, organized layouts of the week to come, and new Spirit Week themes. Her main goal is to make sure everybody knows what is going on at all times. She plans to communicate with class officers before each sneak peek goes out and to make sure everybody is heard and represented. My personal favorite suggestion: Why is this in my closet? Wednesday for a Spirit Week theme. With Kaysi, there is no shortage of creativity and thoughtful ideas, which can promise a great 2023 school year. 
Emma Remy '24
" 🎶EMMA REMY 🎶" – Lizzo 
Emma brought smiles to all of our faces in the hallways this morning as she blasted Lizzo's great hit, "Am I Ready (To be Loved)," where Lizzo, as Emma said, name-drops her every chorus. This morning, Emma showed us she was more than ready to take over as congress secretary. She promised to maintain a close relationship with the president, vice president, and the entire Upper School student body to make next year "super organized" and run smoothly. Emma explained that with her, we can rest assured that no one will be ignored, and she will always prioritize our needs above hers. 
Club Coordinator (running unopposed):
Cristina Rabassa '24
Running unopposed, we have the qualified and dedicated Christina Rabassa for club coordinator. Her experience as a club president for three years led her to understand how important it is to have efficient communication between presidents and congress. During the Q&A, Cristina revealed her plans for next year, sharing that she wants to change the requirement of semesterly check-ins to quarterly check-ins. This mindset illustrates that Cristina is willing to put in the work to make Carrollton clubs more productive and efficient, effectively arguing that she can construct an efficient club system–something Carrollton is lacking at the moment. 
––––––––––––––––
All of this year's candidates are skilled, devoted, and prepared to take on congress executive responsibilities. Their skill and talents are remarkable.
But what is most remarkable is the kindness and affection the candidates have for each other. There is no toxicity or competitiveness between them: throughout the assembly, you could see them smiling and high-fiving each other, wishing one another luck, and clapping for all of their opponents. 
No matter who wins or loses the election, all of this year's congress candidates should be proud of the maturity, poise and elegance they displayed during their campaigns and their speeches. 
The entire Upper School student body and faculty should feel pride, respect, and admiration for each and every candidate.
Leave a Comment
About the Contributor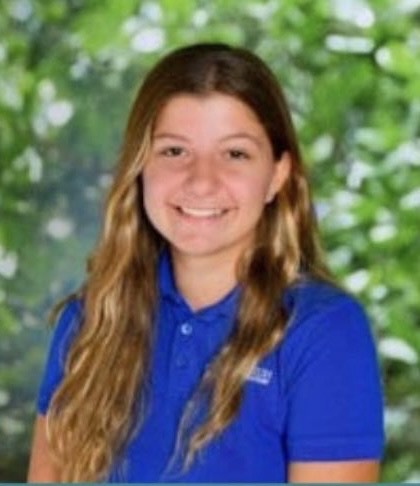 Ana Iacoviello, Features Editor
Ana is a junior at Carrollton and the current Features Editor for The Beat. She writes for the Beat to inform her community about important events and...