A mission of love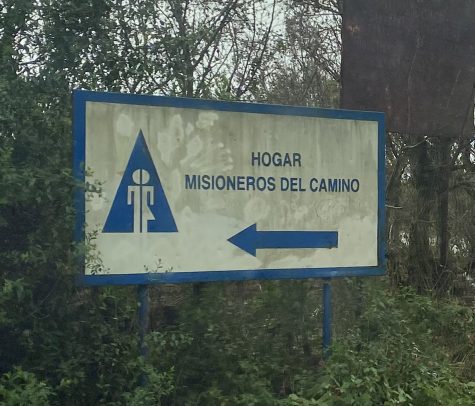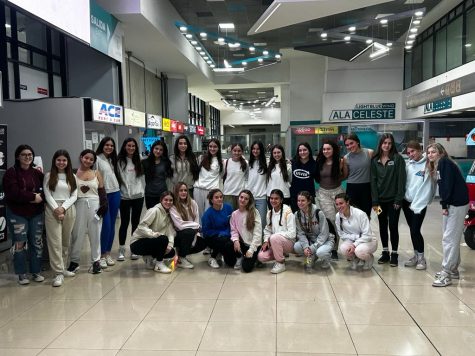 To say I'm at a loss for words would be an understatement. There just do not exist words to describe this experience. In February, Misioneros del Camino, a nonprofit organization, held a mission trip for high school students to El Hogar in Guatemala and Carrollton students were invited to participate. El Hogar provides education, medical care, therapy, and a home to children in the community, many of whom have been abused and abandoned. I had never been to Guatemala before, so I was nervous to be away from home in a new country. And El Hogar was up in the mountains, so we were bound to be a little cold. However, when we first arrived, we were greeted by the friendly staff and the amazing food, which we later learned was completely cultivated inside the property by the children! 
Later in the day, we went to visit the kids. These kids had been abused, abandoned, orphaned, and malnourished before arriving at Misioneros del Camino. Yet, they never ceased to have a smile on their faces and stars in their eyes. Kids that were hurt and traumatized gave us so much love without caring who we were. I thought that I had never felt so loved than I did in that moment, and I was grateful. 
Being there and hearing stories of friendship and love, inspired me to think about things differently. I became a more grateful, faithful, and loving person at the end of the mission.
One particular story stuck with me the most. On the last mission trip, Isabella Lundberg, the mom of a few Gulliver School students, completely fell in love with a little boy named Jonathan. He couldn't walk or speak, yet the connection between them was real. They communicated through the barriers fate had put between them. Lundberg loved him like a son, like a friend. She decided to pay for his physical therapy and bought him a walker. They regularly facetimed, and she could see the process he was making. This year, Jonathan walked outside his room on his walker, and when he saw Lundberg, he smiled the biggest smile in the world. He pointed to the walker in an attempt to tell her how he had learned to walk. Everyone was crying by this point.
One thing that stood out to me about these kids is their immense faith in God. While we were in the chapel and in mass, all these kids sang along and prayed with their whole heart. Camila Uribe '26 said, "I asked a little boy if he liked the movie we watched and he said he liked anything with Jesus in it." Many people in society wonder if God is so good, why did he let bad things happen to his people? These kids, who have been through so many unfathomable and terrible things, still pray and have faith. This shows how faith can shape one's life and how we can't blame God for the bad things that happen, we can only blame our humanity.
Between the fun games and arts and crafts, this mission trip almost felt like a vacation. We got to know the kids while the parents painted the school. I can say firsthand that it was hard to leave them. When they cried, I cried and I was thankful to have spent time with them. 
I wish I could describe the feeling of being there. Journalism is normally about words, about stories. What do you write about when there are no words that can measure up to the real experience of being there? All I can say is that these kids gave me so much more than I could have given them. This weekend I walked into a home that had a strong foundation of love, which ultimately spread to everyone and everything. These children really and truly opened my eyes.