Fun at MUN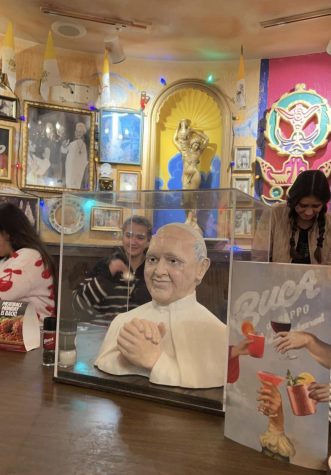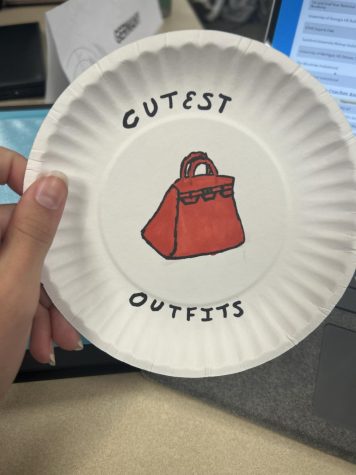 Every year, the Model UN team spends weeks in preparation for their annual Washington D.C. conference, which takes place in February at American University. 
Model UN is a high school speech activity where students must master complicated parliamentary procedure and play niche roles in the international theater. From representing the Panamanian president's wife in the 1900s, to negotiating on behalf of the Nepalese embassy in climate talks, a Model UN club member must be prepared for anything. Conferences host thousands of students across multiple committees, organize social events for delegates, and hand out various awards. Despite being slightly overwhelming for newcomers, Model UN at Carrollton becomes easy and incredibly entertaining, as evidenced by the most recent conference, AMERIMUNC. 
While most Model UN students will probably tell you exclusively about the conference in February, the planning for such an event starts in September. This year, after the executive board of seniors, Valeria Cavalieri, Giselle Linares, Mia del Gonzalez Valle, and Michelle Flores secured the flights, selected conference attendees through a rigorous application process, and registered the team for the conference, they began the difficult work of getting the rest of the team conference-ready. Aided by the junior shadow board of Mia Padron, Maria Paz Escallon, Daniella Roos, and Saramelia Lopez, they scheduled meetings to familiarize the team with parliamentary procedure, raised money to help finance the trip, and assigned members their roles. About a month before the conference, the AMERIMUNC delegates ran mock conferences during lunch, which helped them get used to public speaking and hone in on their persuasion skills.
Finally, the day of the flight to Washington arrived in early February. After landing in Washington D.C., the club spent the first day sightseeing. Club member Gabriela Hernandez '24 loved this part. "Washington is really really fun, and you get to see the Smithsonian [on the Model UN trip], which is the best museum ever," she said. Club members also returned to their favorite underground Italian restaurant in Washington, Buca di Beppo, which features eclectic religious decorations and pictures of ex-mafia members chowing down on pasta. 
On the first day of the conference, the Carrollton team boarded the shuttle bus to American University, nervously reviewing parliamentary procedure and facts about the countries they were representing. Model UN conferences heavily emphasize formality, whether it be suitably motioning for caucus debate, forming coalitions around resolution papers, or even sending properly addressed notes. After accidentally violating parliamentary procedure at last year's conference, Shadow Treasurer Saramelia Lopez '24 was determined not to make another similar mistake. "Pro tip: don't declare war, it's illegal in Model UN," said Lopez. This year however, no such incidents occurred, and delegates mastered the complex structure of Model UN right away.
In addition to being intellectually stimulating, Model UN brings together students from all over the country. As the conference went on, Carrollton girls befriended delegates from Washington D.C., South Carolina, and even California. Beyond just making political alliances in the conference, these friends can actually be people who "you keep talking to for a while after," said Gabriela Hernandez '24. During free time, delegates voted on superlatives for their new friends, including categories like "most likely to become TikTok famous," "most likely to start a war," and "most theater kid." This year, three out of four shadow board members received the "best dressed" superlative, which was a great achievement since last year, the Carrollton girls were robbed of the award by a boy wearing a Burberry scarf. 
The final night of the conference was one of the most eventful, as that night Carrollton students attended the AMERIMUNC delegate dance. At last year's conference, the dance was converted into a trivia night due to COVID-19 protocols, so the girls this year were curious to finally experience a true delegate social. Unfortunately, most delegates from Carrollton were forced to flee the dance after about 15 minutes because of one unforeseen hurdle. According to Mia Padron '24, "The delegate dance smelled like cheese; like, really bad. It did, and I stand by that." Apparently, not every Model UN boy showers regularly.
Despite the disappointing delegate dance, the Carrollton girls had an excellent time at the recent Model UN conference. Maria Paz Escallon '24, shadow vice president of the club, represented the Premier of Niue at this conference. She said that she "was able to connect with a lot of different types of people at Model UN, discuss a lot of interesting topics, and learn more about international relations." In addition to learning important lessons about leadership and diplomacy, some Carrollton girls received awards for their performance. Daniella Roos '24, shadow secretary, received an "Outstanding" award for representing Nepal in the UNEP committee. We do not know yet if any other girls placed in their conferences since the Carrollton team left the awards ceremony early to catch their flight. Overall, the conference brought the Carrollton girls closer together and was a great opportunity to meet new people, learn about global politics, and have fun in Washington!