Making history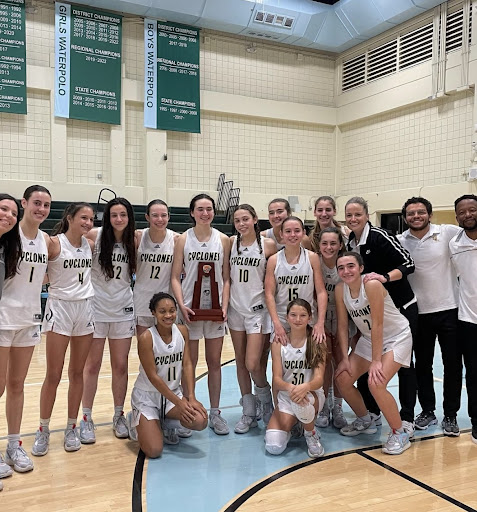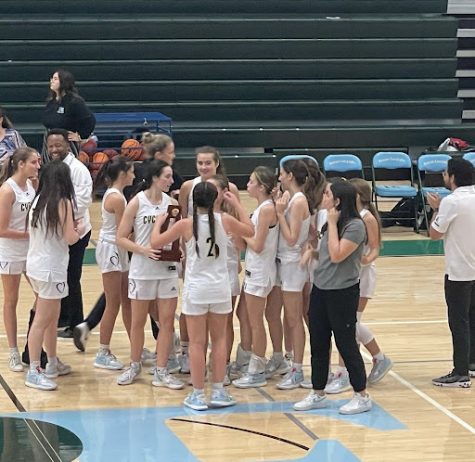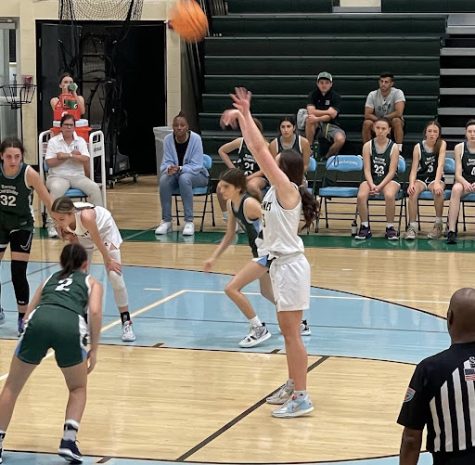 The Carrollton varsity basketball team beat Ransom Everglades to be named District Champions for the first time in school history. 
The Cyclones had a fantastic year and finished strong. With a total score of 65-39, they defeated their rival team, Ransom Everglades, to win the district championship. The players spent many hours honing their skills both on and off the court. Ultimately, by working together and keeping the mentality positive, history was made.
At the beginning of their season, their goal was to prove to everyone that Carrollton varsity basketball is a top program, and they did just that. Sofia Travieso '23, a member of the team for the past four years said, "There was a big sense of accomplishment, having worked for 4 years to do something the school has never seen before. I felt proud to represent the name across my jersey and to show others that Carrollton is a top program."
Travieso believes part of their success came from their confidence to set these high goals. "We wrote our team goals at the start of the season; one of which was to win districts. Towards the end of the season and entering the playoffs, our coach emphasized that we must leave no doubt. Leave no doubt that we are competitors and can convincingly beat our opponents."
While Carrollton ultimately lost to Somerset Academy for the regional semifinals, Travieso believes their season is something to celebrate. "Although we lost in our first regional game, it is safe to say that we did something special this season. This group will hang Carrollton's first banner for winning districts," she said.
Carrollton's varsity basketball team will now have its first district championship under their belt and will return for next season with the same attitude and goal.