Carrollton's recurring dreams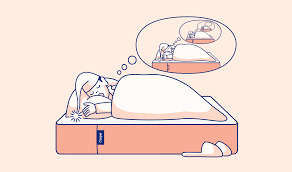 Let's take a deep dive into Carrollton's Upper School students' minds as they dream. Recurring dreams are vivid and can either be a haunting nightmare or a euphoric fantasy that repeats over a period of time. They can stem from different things such as a traumatic event, stress/anxiety, depression, phobias etc.
In a survey given to Upper School students, 87.8% responded that they have had recurring dreams, while only 12.2% have never had them. 69.2% of students with recurring dreams experience negative dreams, while just 19.7% experienced euphoric dreams.
The most common negative emotion experienced by students during a disturbing dream is stress. Fear is the second most prevalent emotion, as they are frequently associated, as your phobias and stressors manifest themselves in these recurring nightmares. For all individuals who have had recurring dreams, for some they just lasted a few weeks but for others they are still occurring.
According to Healthline, "One of the ways you can reduce recurring nightmares is to create healthy sleep habits by improving your bedtime routine." This includes habits such as: creating a sleep schedule, ditching electronics, avoiding stimulants, and doing breathing exercises.