Introducing… Off the Shelf
, Isabella Perez-Compres '25 and Daniella Roos '24
To help you on your reading journey, starting this October, Off the Shelf editors will be curating a monthly selection of great books for the community. Carrollton's National English Honor Society will be recommending additional books from their Spread the Love committee. 
"I love reading because when I read it's like I'm being transported to another world and it's a break from mine. If it's in the first person I can be a different person – which to me is cool," wrote one Upper School student.
Other students described reading as, "adventure, fun, educational, magic, and an opportunity to explore just the words on a page and your own imagination."
"Reading … brings you closer to other lives and experiences. It is comfort, pleasure, and learning. Reading autobiographies is like meeting new people," said Sra. Burelli.
Here are our October recommendations:
This October, our themes are Hispanic Heritage Month and Halloween.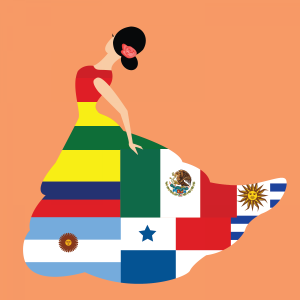 Hispanic Heritage Month, September 15th to October 15th, is when we celebrate the rich culture of people from Central and South America, Mexico, Spain, and the Caribbean, and their many contributions to the world. This month, we are recommending two books, which are written by Hispanic authors and culturally driven.
Lucky Broken Girl- Ruth Behar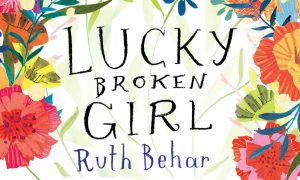 You'll laugh, and you will most definitely cry in this coming to age book. Lucky Broken Girl, by Ruth Behar, is a book that you must read for Hispanic Heritage Month. It follows the story of a young girl who immigrated to the United States from Cuba with her family. She and her family are homesick for Cuba and not happy living in the US. Still, everything was going as well as it could until Ruth and her family got into a life-altering car accident. Ruth's life gets put on hold as she becomes bedridden for an entire year. We see in this story the ups and downs Ruth experiences as she grows up during a year without being able to go to school like a normal girl and hang out with her friends.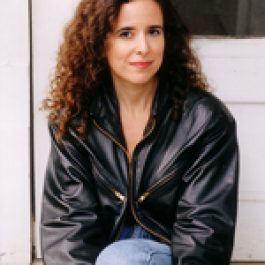 About the Author: Ruth Behar wrote Lucky Broken Girl partially autobiographically, although she changed some minor details. She was born in Havana, Cuba, and at the age of five, moved to Queens, New York with her parents and younger brother to escape Castro's oppressive regime. They struggled financially and believed, like so many other Cubans, that one day they would return to their homeland. Then, an accident left young Behar bedridden, giving her time in solitude during which she came to love books and writing. One of her greatest challenges was learning English, and her lack of proficiency early on led to her being placed in what she refers to as the "dumb class" at school. Ironically, after beginning her American education in the "dumb class," Behar eventually earned a Ph.D. in Anthropology because of her love of travel. Still, Behar maintained her love of reading and writing, eventually writing this stunning autobiography. 
The House of the Spirits- Isabel Allende
The House of the Spirits, written by Isabel Allende in 1982, is a beautiful novel which follows 3 generations of the Trueba family as they deal with ups and downs in the heated political and social climate of 20th century Chile. It starts with the journey of the family patriarch, Esteban, as he navigates finding love and gaining power. He marries the ethereal Clara del Valle, and they have 3 children. The story then focuses on the journey of one of their children, the naïve and stubborn Blanca, who deals with a forbidden romance, but eventually settles down and has a child named Alba. The story then follows Alba's journey, growing up as communism takes hold in Chile and navigating young love. This book deals with themes that are a bit more mature than our previous pick, so we recommend looking up trigger warnings or age recommendations before reading.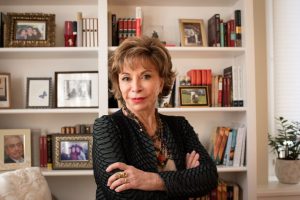 About the Author:  Isabel Allende is a Chilean journalist and author. Her life in Chile was disrupted when Augusto Pinochet took over the government, starting a regime where he inhumanely suppressed Chileans. Allende did everything she could to help victims, but in 1975 she was forced to flee with her husband and two children to Venezuela. Her inspiration for The House of the Spirits came from a letter she wrote to her grandfather in Chile when he was dying.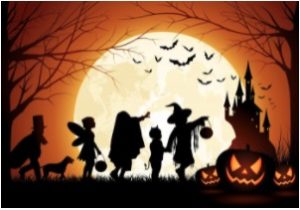 Halloween is a day to which many look forward. But for us at Off the Shelf, it is more than just a day, it's a season. With its spooky ghosts and festive pumpkins, Halloween has inspired a love of all things scary. Books with gothic themes, ghosts, vampires, and the fall season are perfect to read while listening to Halloween music or drinking pumpkin spice lattes. The Halloween and fall-themed books we chose are Frankenstein, by Mary Shelley and The Phantom of the Opera, by Gaston Leroux.
Frankenstein- Mary Shelley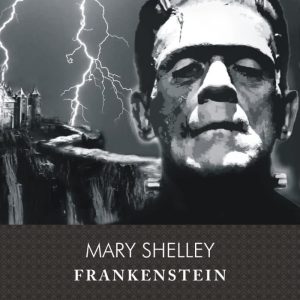 Frankenstein, by Mary Shelley, is the perfect Halloween book, with its creepy scientific experiments and gothic theme. The book was first published in 1818, making it about 200 years old, but don't let this scare you! The prose is easy to understand, and the book's themes of dangerous knowledge, excessive ambition, and the conflict between science and nature are still relevant today. The story centers around Victor Frankenstein, a young, ambitious, slightly unfeeling scientist who is obsessed with discovering the "secret of life," whatever the cost. Eventually, he sparks life into a monster that he has created but soon realizes its destructive nature. The rest of the book follows Victor's downward spiral as he tries to avoid, but eventually comes face to face with the consequences of trying to do what only God can do, create life.
About the Author: Mary Shelley was a 19th-century British novelist. Her mother was Mary Wollstonecraft, an ardent advocate for women's rights, and her father was William Godwin, a radical philosopher. At 16 years old, she married a poet named Percy Shelley, and they encouraged each other's writing careers. Her best-known work is Frankenstein, but she also helped to edit her husband's poems and published a number of them after his death. 
The Phantom of the Opera- Gaston Leroux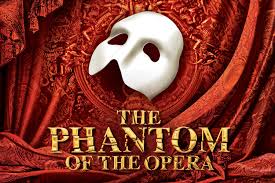 Gaston Leroux's The Phantom of the Opera, published in 1910, is the perfect novel to read if you want a scare for Halloween. It is genuinely one of our editors' favorite books, and we cannot recommend it enough. It tells the story of Christine Daae, a young Swedish opera singer who is visited by the Angel of Music, who falls hopelessly in love with her. We soon find out that the "angel" is not really an angel, but a man in a costume mask who tricks Christine into thinking that her dead father sent him to give her music lessons. With the phantom's help, Christine sings even more beautifully than ever and impresses the crowd at the Paris Opera House. In the crowd, watching Christine's magical performance, is her childhood friend Raoul, Vicomte de Chagny, who also falls madly in love with her. Christine is torn between choosing the dark, damaged, phantom, who won't show his face or reveal his name, and the warm, familiar Raoul, whom she has known since she was a girl. The story deals with themes of violent jealousy, insecurity about one's appearance, and unrequited love.
About the Author: Gaston Leroux was born on May 16, 1868, in Paris, France. Leroux worked in a law office after graduating school and discovered an interest in writing short stories. He left the law office, and by 1890, became a full-time journalist. Leroux started writing novels and hit his stride in 1907 with the novel Le Mystère de la Chambre Jaune. When he released his now worldwide hit book/play, The Phantom of the Opera, he received dull and impartial reviews. It wasn't until Andrew Lloyd Webber created the novel into his famous musical that the novel was recognized internationally, receiving rave reviews and becoming a classic. Leroux continued writing and publishing novels until he passed away on April 15th, 1927.
Share Your Thoughts:
To all the readers in the Upper School, we would love to hear your thoughts about the books we have recommended. Whether you read the book before we recommended it in this article, or you read the book to participate in the book club, we want our readers to feel included in the process. Fill out this google form for a chance for your feedback to be included in next month's article!
https://forms.gle/RrtN4MVJVGhyRUqu5
HAPPY READING!