Welcome to a new year of new beginnings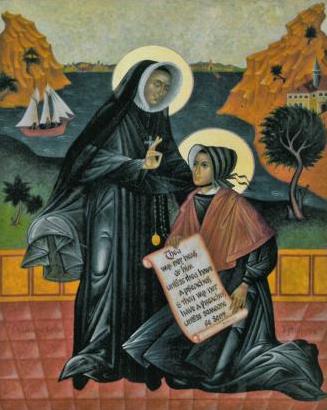 As we all have had a challenging time last year with distancing ourselves from our loved ones and the spread of COVID-19,  I would like to invite you to read the Carrollton Post which THIS month, February, is launching a new section featuring great women.
Let us continue to pray for the sick and departed in our community and the world.
Wishing you health and happiness in 2021.
Isabella Polit
Editor in Chief of the Carrollton Post
Artwork : Mission to a New World Icon painted by Patricia Reid, RSCJ featuring Saints Madeleine Sophie Barat and Rose Philippine Duchesne