Welcome to the Carrollton Cast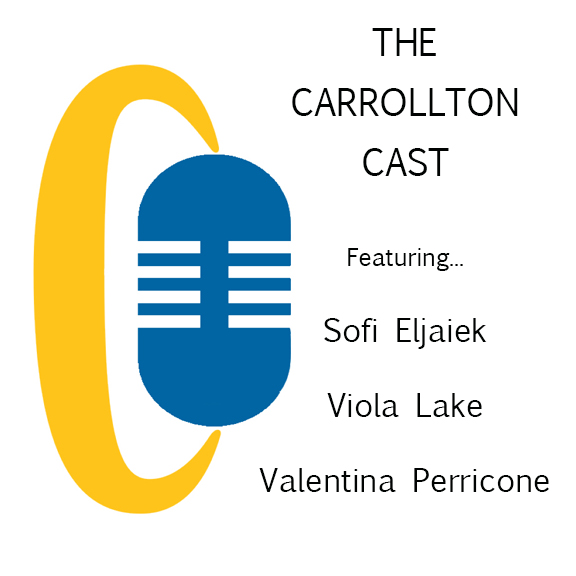 Sophomores Sofi Eljaiek, Viola Lake and Valentina Perricone launch the new Carrollton podcast, The Carrollton Cast, with this story where they interviewed Head Master Kalkus about COVID-19. Theme music is performed by Alex Consuegra.
Click on the link for the first episode of the Carrollton Cast.
https://drive.google.com/drive/folders/1xU5tEUIP_o8Nfh4WmPxFqBFdjZZ6SuTY?usp=sharing
OR visit Spotify at https://open.spotify.com/show/7eav1EaTrL7RibR8kCdqeT?si=VKwHVsKXSby81p3BLbbIQg